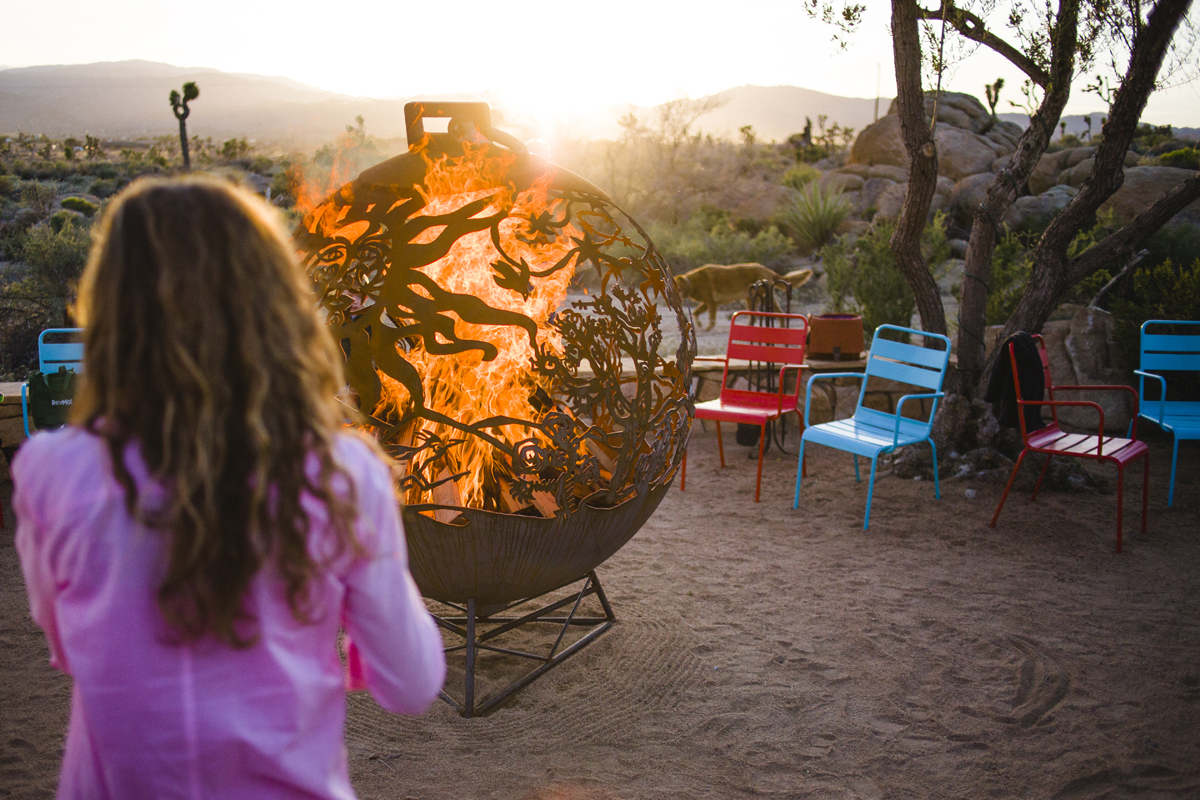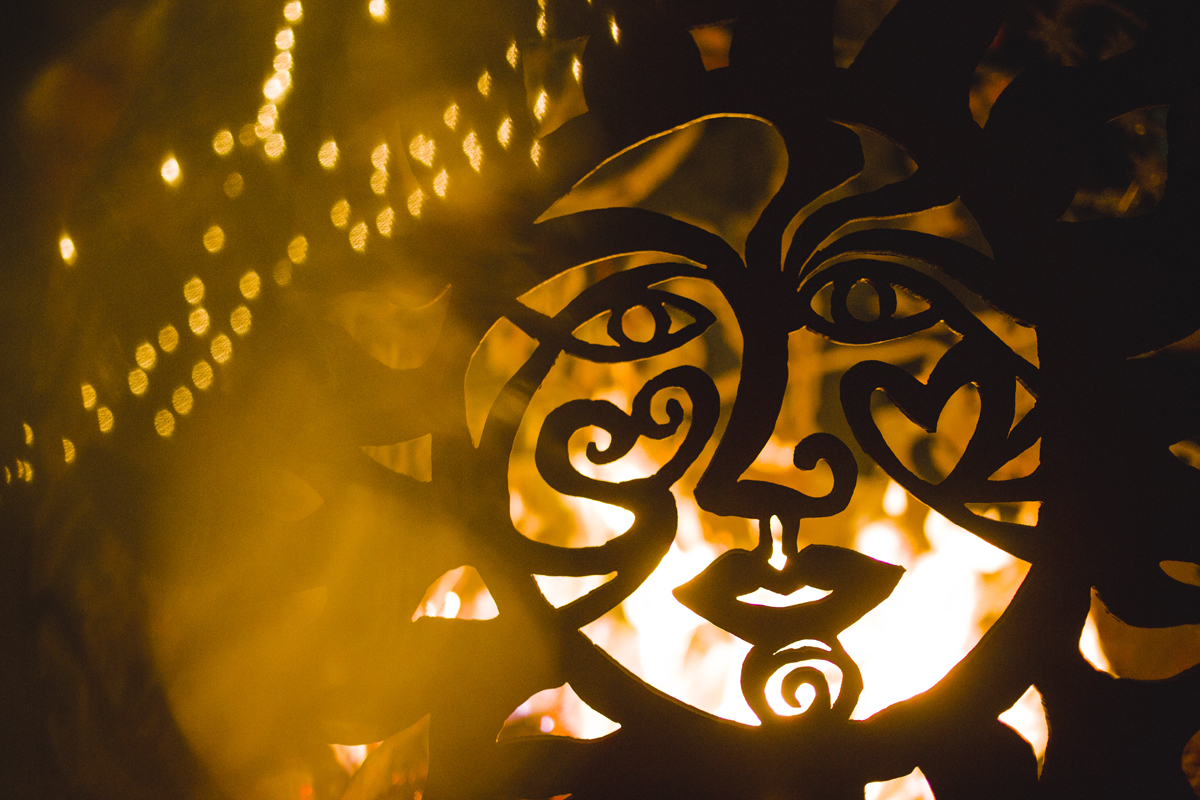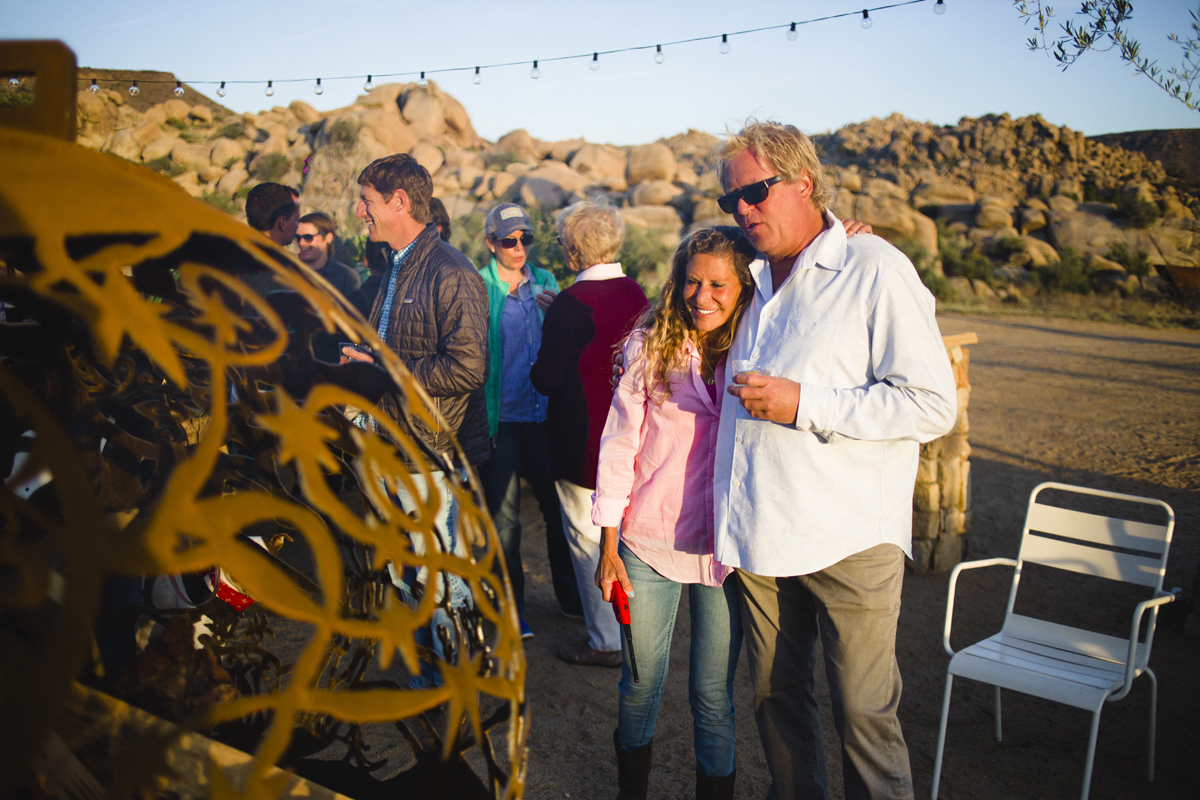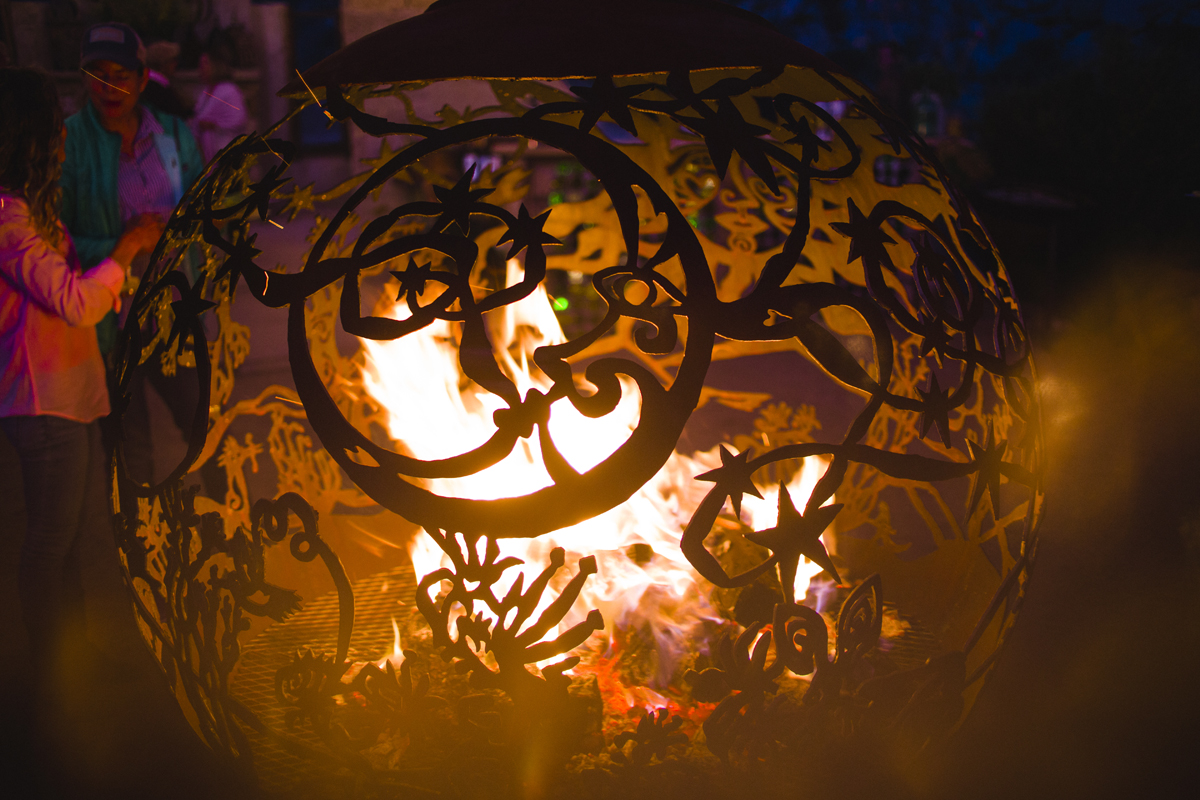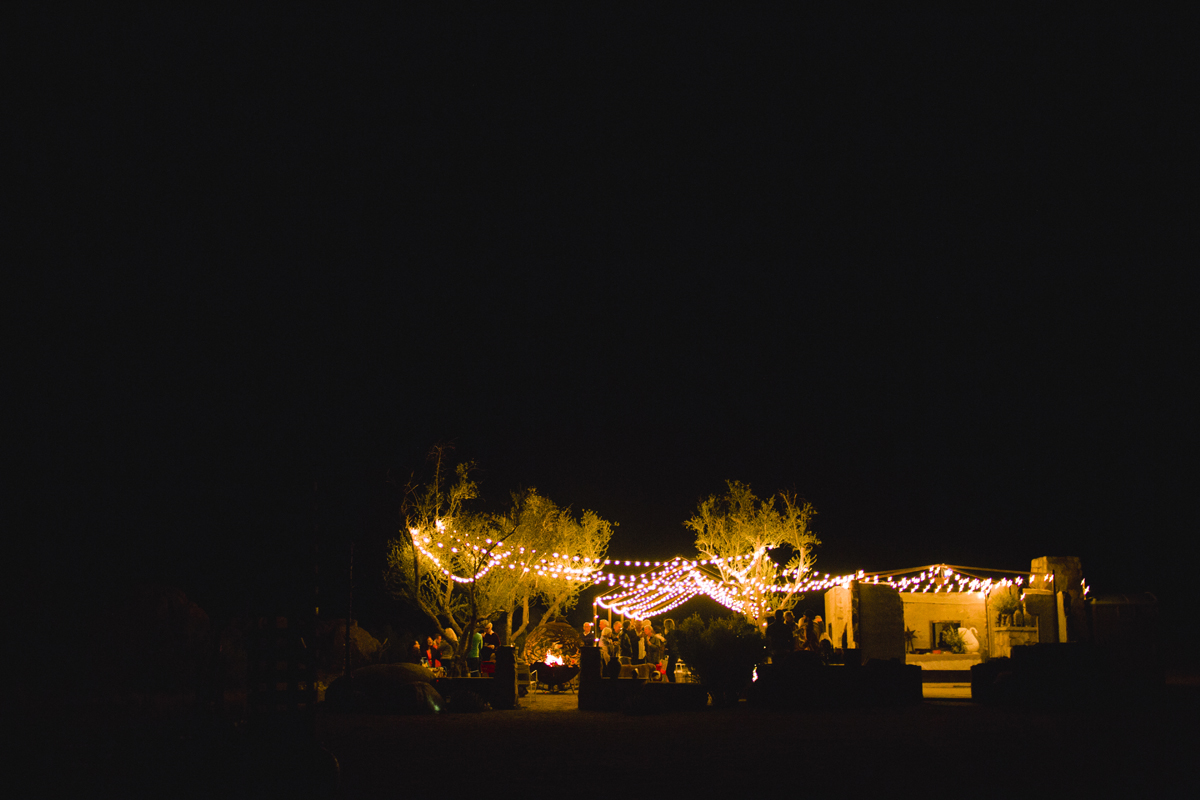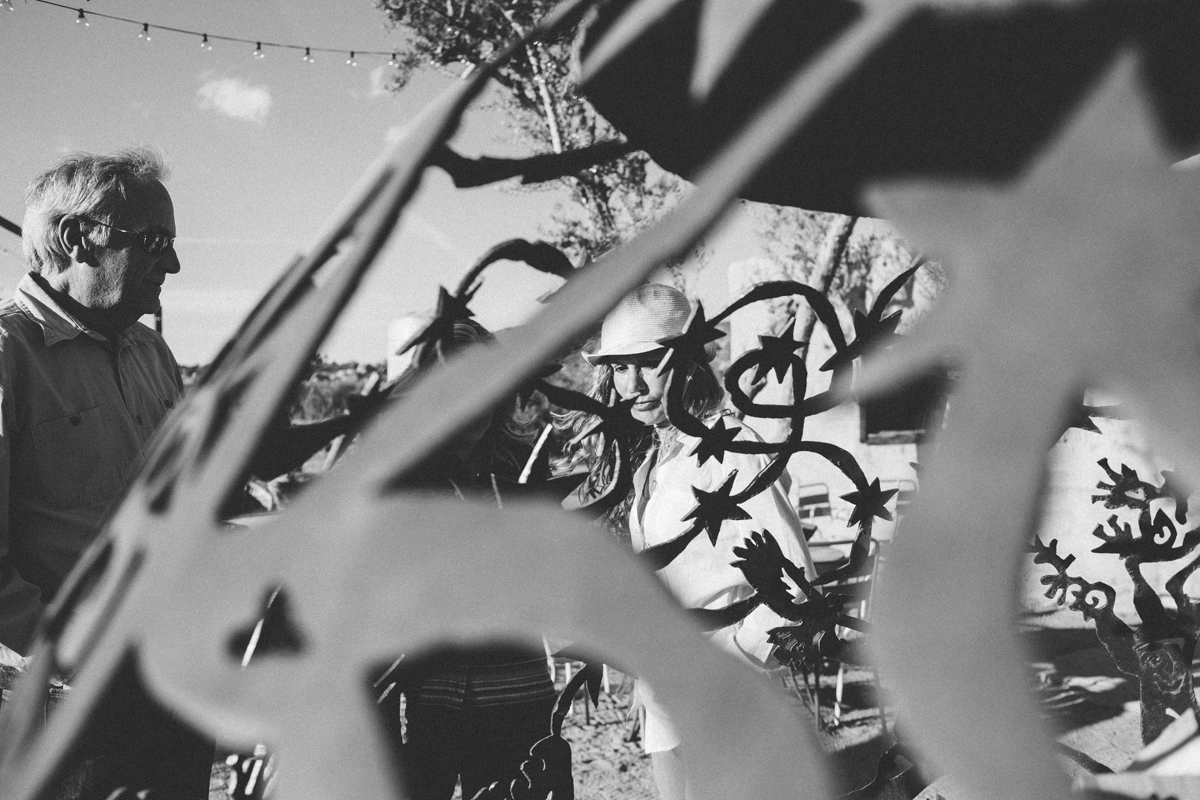 Sandra Vlock
Architect / Artist
The lighting of the Desert Dream Fireball...
Friends and neighbors of the Pioneertown community gathered for the inaugural lighting of Studio Vlock's newest design, the Desert Dream Fireball.
It was a magical evening under the stars. Sharing wonderful food, wine, dancing and even impromptu a cappella by one of the many talented and fascinating guests.
The Fireball at The Ruin Venue feels remarkably connected; both have been re-purposed and re-imagined to bring people together for contemplation and celebration.


"Astrobandit and I checked this place out last week in Yucca Valley called The Ruin Venue which is mostly used for large parties and weddings. I set up for a few images using it's interesting outdoor features like this geometric lighting arrangement which was powered by a small generator.
For this image, I began the exposure with the lights on, and then walked to the generator and unplugged the lights to illustrate my dancing skeletons. The weather was strange this night, it was relatively calm in this part of the desert, but we could see intense storm clouds forming in the distance. Lighting struck a handful of times, but it was far off in the distance, so we just enjoyed the show."
Music video for Black Light Moon. "Joshua Tree desert nymphs, coordinated dance moves - the whole bag."